It's that time of the year again. Best of 2015 lists. All of the sale emails (seriously, like at least fifty a day). Too much egg nog. Yup, the holidays are around the corner, and the shopping has begun! As usual, I'm planning on buying plenty of books for the kiddos and adults on my list. Here are some of my favorites from this year, and some other gift suggestions for readers and writers alike.
For the youngest readers
Ever since I read it, I've been a proselytizer for Jessixa Bagley's beautiful picture book Boats for Papa. I sneakily visit it in the bookstore every time. And yes, I also get a little teary-eyed. That said, from all reports, this book is not making children cry, just their parents.
Other favorites from this year that I'll be gifting to the "small humans" in my life include Sidewalk Flowers and Last Stop on Market Street.
For my fellow middle grade fans, both young and old, four of my favorites: fantastical, historical fiction, and two contemporaries. (Note that only one of these books is tremendously sad!)
For the teen in your life, my four favorite for this year are all debut contemporaries (minus Jensen's Skyscraping, though I still struggle with the idea of the 1990s as historical fiction — but that's dating myself!)
Estelle Laure's This Raging Light comes out later this month, but I had the chance to read an ARC earlier this year. It is gorgeously-written, deeply felt, and hopeful. Becky Albertalli's debut is brilliant and funny and completely un-put-down-able. You'll want to hug this book when you finish it. Kelly Loy Gilbert's book is an unflinching, gripping, and powerful story about family and baseball (two of my favorite things). And finally, Cordelia Jensen's verse novel is a pitch-perfect coming age ripped from the time when I did.
For the grown-ups, my runaway favorite books read this year. (Note: both of these books are tremendously sad. I guess that's sort of my jam: I'm the tremendously sad book lover.)
For the reader or writer in your life, some of my favorite bookish things from around the web: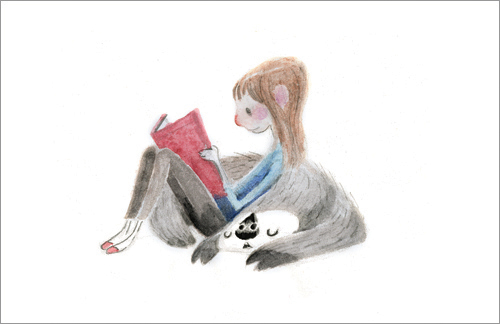 Frog and Toad Are Friends shirt. (Note: why is this not available in adult sizes?!?!)
Anne of Green Gables tote bag from Litographs
The prettiest pencils ever, from Rifle Paper Company
Okay, who am I kidding? I want all of these things. Happy shopping!