It's hard to tell when this story begins. Was it in college, when I first started writing fiction, which was heavily (and I do mean heavily) drawn from my own life? Or was it a few years later, when I realized that in order to really tell a story, I need to let any fictionalized realities go and start from scratch with a blank page and people I only met in my head?
I first started querying back in 2009 — 2009! — with the first YA book I ever wrote, which grew out of my creative thesis from undergrad. Should I have queried this book? Okay, in hindsight probably no, but I did, and in the process learned a lot about querying. I learned what agents were interested in, I learned how to write a query letter, I sort of maybe learned how to write a synopsis (still not sure I have that down pat), and I read a bajillion writing blogs.
After a lot of full requests (and a lot of full rejections), I shelved that book and
NaNoWriMo-ed a new YA novel in 2009, which I then revised and eventually queried in 2010-2011. I felt like I was back on the merry-go-round, as I again got a bunch of full requests but still, no agent.
I was close — receiving personalized responses from several agents — but still something was missing, and without a writing community, I didn't know how to close the gap myself. That's when I applied to Vermont College of Fine Arts, which I attended from winter 2012 to winter 2014. In those two years, I learned so much about the craft of writing, all the while working on three different novels, one MG, one YA, and one that couldn't decide if it was MG or YA.
While I was still at VCFA, I started querying my third book, this time: a middle grade novel (which I wrote during the program), the very first I'd ever written. I started sending out queries right before Christmas 2012. Like the previous times, I was getting full requests and a variety of responses (but no offers), so I kept chugging along, researching agents in my free time and adding their info to my ever-growing spreadsheet. For each book I queried, I kept a detailed spreadsheet with agent names, agency, materials sent, date queried, date requested, and response. Having all of this data available was super useful for me, as it helped me see the big picture and have all the information I could possibly need, not knowing how long this journey was going to take.
In April, a couple months after I'd sent her a query, I received a full request from the agent who would ultimately become my agent. But I didn't know this then! I sent off the full and kept on querying because, well, I was basically a querying machine at this point. I was determined that this time, it was going to happen, and as each rejection came through, out went another query. Having read so many writer blog posts about how many queries it sometimes took to find an agent (especially with a more literary story), I was not afraid to rack up more rejections!
And then, the week before my wedding, I received an intriguing email from an agent who'd had my full for a few months, Katie Grimm. She acknowledged that quite a bit of time had passed since she requested the book, and she was… oh boy, she was saying lots of nice things about my book. But also talking about revisions. That sounded fine. More and more agents are editorial these days and that was to be expected. She wanted to talk on the phone the next week. The week of my wedding. Um, yikes! And right after the wedding, I was going to head off to Costa Rica for my honeymoon!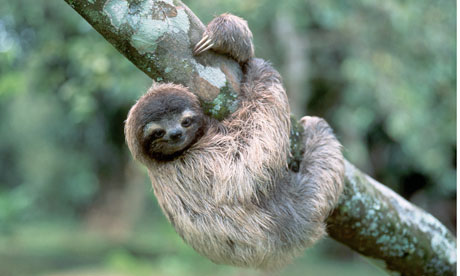 But Monday, right before I left for Costa Rica. That could work. There was a flurry of emails and it was set. Monday. If it wasn't for that whole wedding thing, I would have been freaking out, but luckily the wedding had all of my attention. Alas, on Monday, Katie was sick and didn't go into work, so the phone call was pushed back to when I returned from my honeymoon, right around the Fourth of July, when publishing basically shuts down. And then, oh yes, residency at VCFA was lined up next. Finally, that was over and Katie and I finally, finally, finally connected on the phone. We talked about her ideas for revisions, I learned more about the agency, etc. etc. I'm pretty sure I drank a few glasses of water out of nerves. And somewhere in all of that, it happened. She offered!!!!
I gave the other agents that had my full manuscript a week to respond, but in the end, it really wasn't a contest, and on August 2, 2013, I signed the agency agreement with Don Congdon Associates.
I may or may not have also told people I was one step closer to becoming BFFs with David Sedaris (who is also repped by DCA). Still waiting on that….
So how long did it take? Well, from very first query ever sent to signing an agency contract: about four years. But for this project (what will be my debut middle grade novel): about eight months.
The biggest lesson from all of this? Be patient. And always, always, always, keep writing the next book. Because you really don't know how many it's going to take, and you always have more stories in you.